My Optic Dot dissapears?
Updated 2 years ago
We have had some customers contact us about their optics red dot not being visible at the bottom of the window after installing or swapping their battery. We have found this is caused by the battery cap not being screwed completely down and flush.
To prevent this, make sure you are using the T10 Torx head side of our provided Swampfox wrench, or another quality T10 Torx bit. When the cap is fully seated, there should be no gap between the rim of the battery cap and the body of the optic. This should not require significant pressure, but a firm finger and thumb snugness with the wrench is suggested.
If you are still having an issue after applying the above technique, email us at [email protected] to seek further assistance.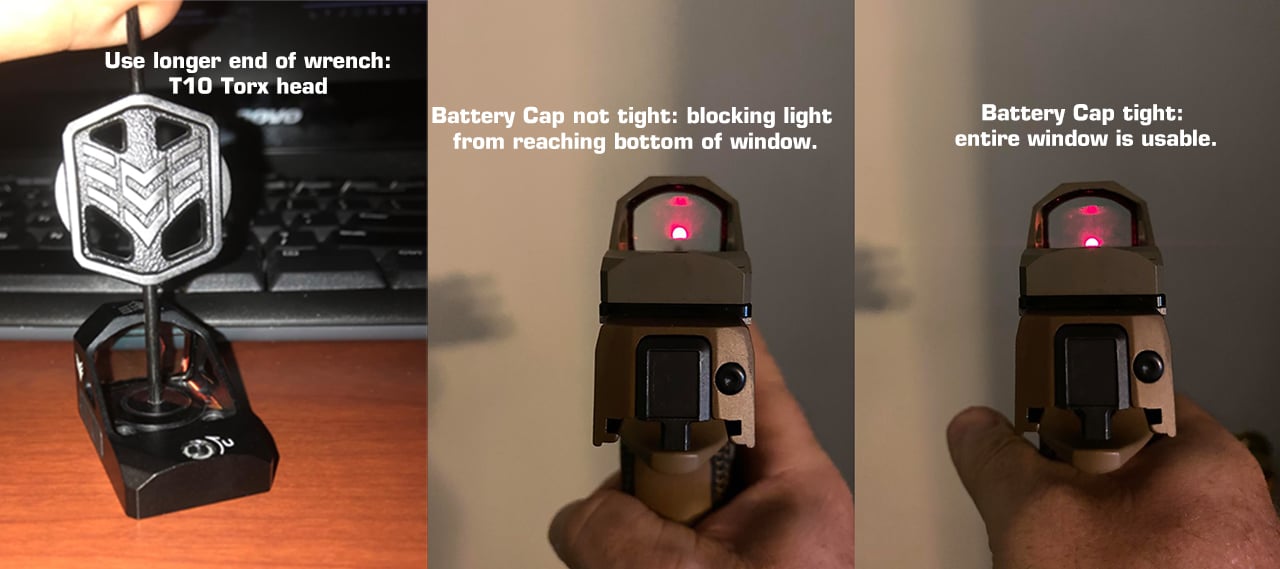 For installation and technical information, check out our GunNerd Playlist here:
https://www.youtube.com/playlist?list=PLQeazLvNI0yPP9aonciqCy12LWSYaYTD4
For Technique and Application information, check out Swampfox Mikes Playlist here:
https://www.youtube.com/playlist?list=PLQeazLvNI0yMWvF1EkhwnMPXC8xltlLtM
Was this article helpful?